Do you have questions for us? Please don't hesitate to contact us!
From Sweden with love – Från Sverige med karlek
Sweden is a beautiful country. As a family we went there very regularly and made many great memories. Contrary to what is often thought, the weather can be beautiful in the summer if a high pressure area lingers. Long summer evenings in nature, a dive from a jetty in one of the many lakes and light a fire at one of the public barbecues.
A land of freedom and intense nature. Driving through the beautiful landscape, the wooden houses in cheerful colors stand out. Lots of red, of course, but also other characteristic shades twhich beautifully stad in a background of all the green.
On one of those holidays Jan came up with the idea of ​​painting the sofa in the garden and took a jar home. It was immediately noticeable that the paint applied so easily and was so beautifully matte. It also smelled nice; a pleasure to work with. That's how it started. Friends starting to ask about the paint and one thing led to another. All of that is almost 20 years ago.
Fast forward
Jan and (daughter) Ryanne are now working together. In addition to Swedish wood paint, we now sell various sustainable wood protection products from Sweden. Think of linseed oil, nano coating and a matt floor varnish. Jan – no doubt because of his chemistry background – is always busy with the products and product improvements. For Ryanne, the environmentally friendly nature of the products is a requirement. We test everything ourselves in our 'lab' and want to understand exactly how our products work.
Our shared philosophy: it is a pleasure to make the customer happy. From the beginning, our aim was to treat customers as we would like to be treated as a customer.
The product itself should make people happy, but the service is just as important. It is a great compliment to us when customers are so satisfied that they share the end result of their paint project with us.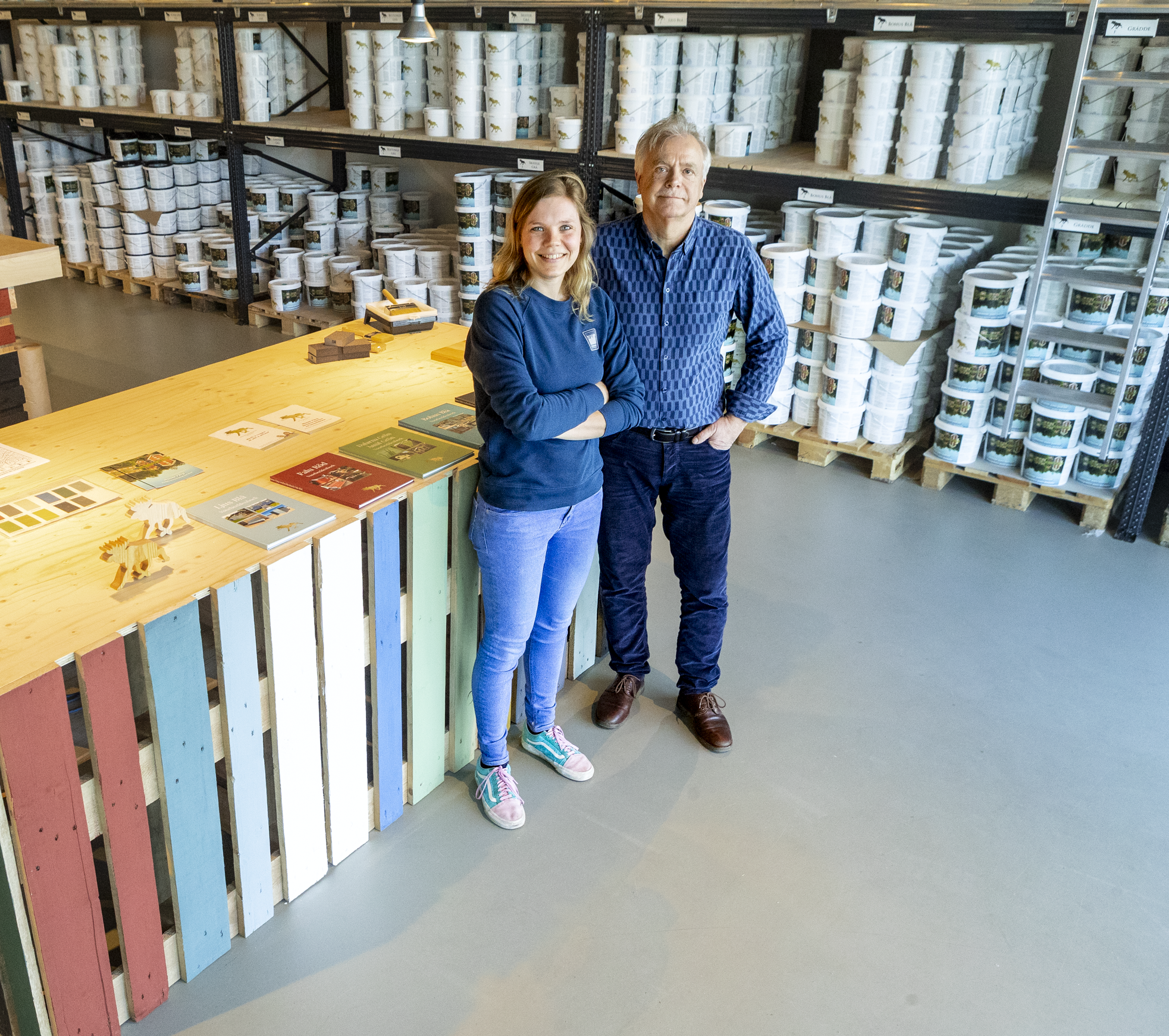 Would you like additional, personal advice?
We are happy to help. Send an e-mail or call +31(0) 6 55 333 165. Watch our Instruction Video for more information. Apply here for a free color-card.