Description
Wood aging agent for approximately 4 m2. Grays the wood but is not a stain. If you want a (grey) wash, Dimma wash semi-transparent matte stain can be interesting.
Aging agent is slightly irritating: avoid eye contact, wear protective goggles and toxic in large quantities. So wear gloves when using and avoid ingestion. Aging agent gives a certain protection against wood rot, but certainly not against the ultraviolet rays of the sun. It also does not preserve the wood. Therefore, make sure to finish the wood with a protective layer. Use Storuman Skydd as a finish for standing wood inside or outside and use TOPP floor lacquer for floors and furniture inside. Aging agent comes as a powder. Dissolve it in lukewarm water. Use the mixture immediately; do not leave it because then it can turn brown and you can no longer use it.
Make a mixture of about 50 gr. Gråning aging agent and 1 liter of water. You can add a small addition of green soap to help the solution to penetrate better. Start with a low concentration to see how your substrate reacts. Every wood reacts differently. For example, start with oak with a concentration that is 10 grams or lower. Make a test piece!
Brush the wood with the aging agent and allow to dry thoroughly. Two consecutive treatments are usually enough. Make sure to take drying time of a day in between the treatments.
Note: rinse the wood well with water to wash off the surplus of aging agent. If you do not do this, you run the risk that the solution will end up on tiles etc. due to rain or dew. This can lead to nasty brown spots! You should also make sure that the aging agent has been rinsed off if you are post-treating it with Pansar, TOPP or Storuman Skydd.
Each type of wood reacts differently. As a guideline, you can say that tannic woods react very quickly. Use a very diluted solution for this. This applies to oak, Douglas, larch, etc. With tannin-poor woods such as pine and spruce, the effect will not be great with fresh wood. If you have 'old' wood, the effect will be better. Repeating the treatment and exposure to the sun will increase the effect.
With oak, soaping with wood soap can be an alternative to aging.
Safety information aging agent
H315 H319 Avoid contact with skin and eyes: causes serious eye irritation. H302 Harmful if swallowed or if swallowed. If you feel unwell, seek medical advice or poison control center and show label. Wear protective gloves, protective clothing, eye protection and face protection. In case of contact with skin or eyes, rinse with plenty of water for several minutes. Remove contact lenses. Then rinse further. Consult doctor. P301+312, P280, P302+P352, P305+P351+P338, P313, P273. Avoid release into the environment. Take the contents, mixture and packaging to toxic waste station. Cas no. Gråning 13463-43-9 EG no. 231-753-5.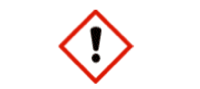 Contact information: (+31)(0)6 55 333 165 Moose Färg Witte Paal 304a, 1742 LD Schagen The Netherlands