Pansar water-repellent impregnation for wood
Pansar is a colorless water-repellent and preservative treatment for all types of wood.
Preserves the natural color of wood and prevents water penetration. Protects against fungi, rot, algae, spores and weathering, cracking and deformation due to water absorption.
Pansar Lätt is best for furniture and hardwood and had no color effect.
Pansar 1 and 2 is ideal for the treatment of terraces, decking and scaffolding wood. Also suitable for wooden furniture. For use inside and outside. Contains no harmful substances or solvents. Note: The second treatment for Pansar 1 and 2 often makes the wood darker (contains oil). This color effekt will disappear in the long run.
If you want to keep the wood dark, use Pansar C for maintenance. The color effect depends on the wood, make a test piece if in doubt.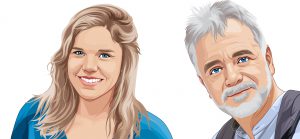 Looking for personal advice?
We are happy to help. Send an e-mail or call +31(0) 6 55 333 165. Watch our Instruction Video for more information. Request your free color-card.